So after the adventure of Edward Kenway

in the Assassin's Creed Black IV Flag, here comes the next Adventure of the Assassin's Order, The Assassin's Creed Unity. As a fan of the series I am excited to wait for this new game.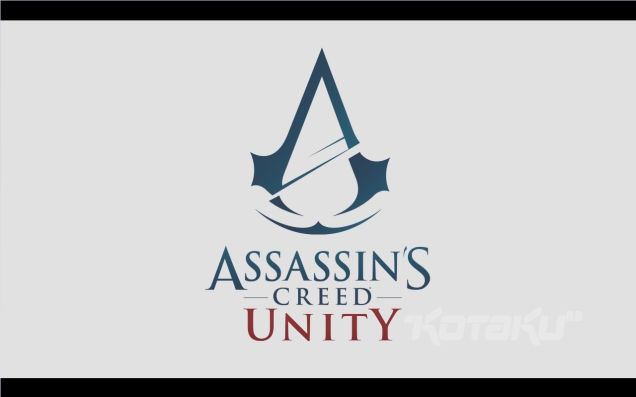 Assassin's Creed Unity
So far there are not much information that we can get from this new adventure. Ubisoft just released a Teaser Trailer from the Next Game. The Trailer depicts some clues that can give a little insight for the background of the nest game. From the relaier we can we can see an empty streets and a mob gathering in front of the Notre Dame, and the crowd was waiting for an execution for someone with a guillotine clearly suggest that the background of the game shall take place in France during the French Revolution. In the trailer also we can see a man in a hood that is typical of Assassins outfit, this maybe would become the playable assassin for the Assassin's Creed Unity. Then the trailer is ended with the guillotine.
The Assassin and the crowd and gulotine
The teaser also confirms that Assassin's Creed Unity will released around December 2014, and will be Available for PS4, XBOX ONE, and Personal Computer.
Here are the Teaser Trailer for the Assassin's Creed Unity.